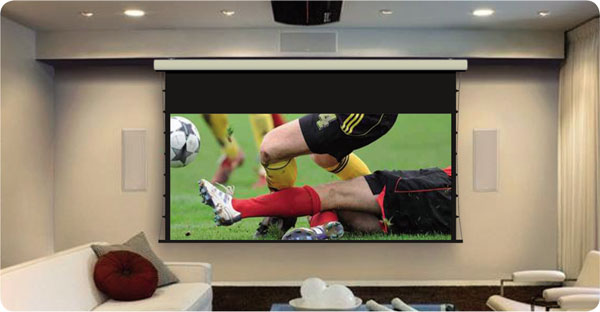 The ideal solution for home cinema
The smooth lines of the Master case go perfectly with the elegance of this electric screen; for all those who put technical needs first without giving up on aesthetics.
The particular manufacturing of the fabric and the use of elastic tensioners make it possible to obtain a perfectly flat projection surface without any presence of side creases, usually caused by the overlapping of the welded pipe pockets on the sides of the screen.
The desire to always want to meet our customer's needs convinced us to offer on request – besides the traditional tensioned screen with black perimeter edging – a completely white version.
The practical installation system enables it to be positioned onto a wall or ceiling, with fabric unrolling both from the front and the back of the roller.