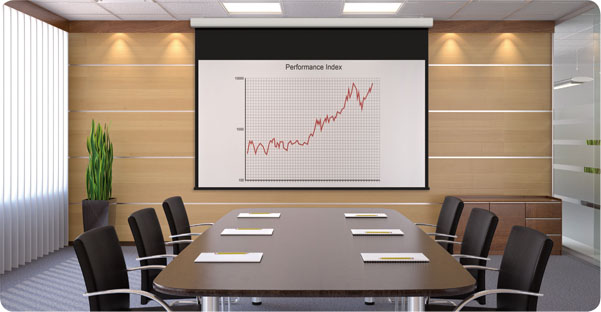 The electric screen for medium size rooms
Case with smooth contours that can reach a 450 cm base.
Its refined design and matt white finishing make it suitable for any room, from medium sized ones to more elegant salons.
Specific technical adaptations, the use of extremely high quality motors and the choice of materials which limit the propagation of vibrations make it particularly quiet during operation.
Its practical installation system enables it to be positioned onto a wall or ceiling, with fabric unrolling both from the back and the front of the roller.
In its Deluxe version, the Master motorised screen is enriched with an elegant black perimeter edging and a slat bar with matt black finishing.